Grainger Energy Solutions on About the House
Grainger Energy Solutions external insulation wall system has been featured on the housing design programme 'About the House' on television channel RTÉ.
Michael Pentony and his wife Marie, a French lecturer in Dundalk IT, bought a cottage that, after a century of use, was in desperate need of renovation. With their son Liam having recently been diagnosed with Spinal Muscular Atrophy, a condition that causes severe muscle weakness, their home will also need to be made wheelchair friendly.  The house refurbishment was supported by the Irish Wheelchair Association.
The couple not only wanted to make the cottage more accessible but also more energy efficient – choosing Rockwool's Rockshield solution meant they saved money on their energy bills, improved internal acoustics and gave the building a freshly rendered finish.
Speaking from their home, Eamonn Grainger from Grainger Energy Solutions said
"We used 120mm of dual density Rockwool's Rockshield section to give a u-value of 0.14 – it's not far from PassivHaus standard. Rockwool's Rockshield is breathable as well"
Duncan Stewart, presenter of About the House added
"The soft side of the insulation absorbs any irregularities on the wall whilst the hard side will ensure it cannot be dented".
More Satisfied External Insulation Clients
Below are some examples of savings our clients have made following application of External Insulation to their properties.
Client 1 – Savings of over 30%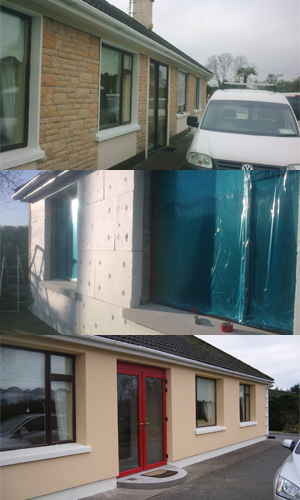 Client 2 – Savings of over 45%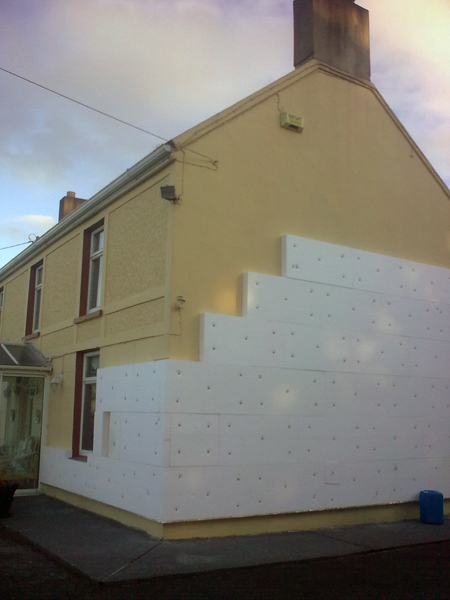 Client 3 – Savings of over 25%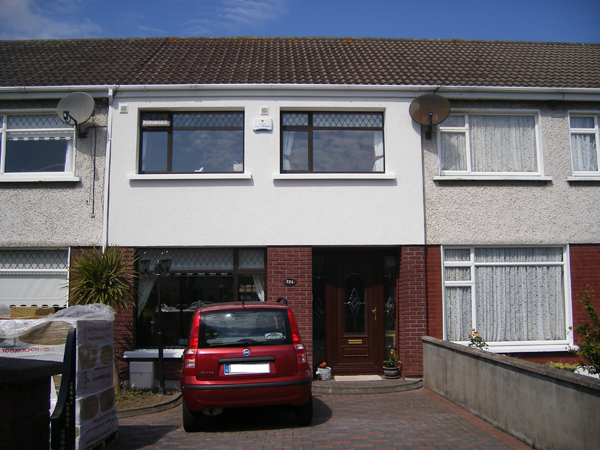 Client 4 – Savings of over 35%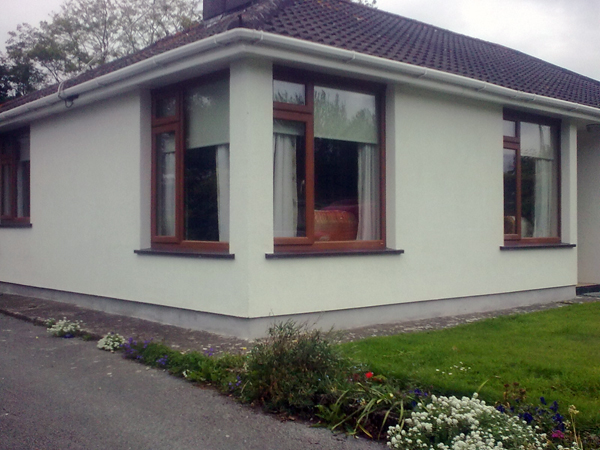 Client 5 – Savings of over 25%